Mapping attribute reference
This article contains information on target account attributes whose configuration is complex or otherwise ambiguous.
The MembershipCreate function is designed to grant group memberships on a one-off, ad-hoc basis when it is not possible to use Roles.
You should only use membership create/delete mapping functions sparingly, when absolutely necessary. Roles are far more efficient.
For more information, see Roles vs. mappings for group management.
Table 1. Attributes
| Name | Value Specification |
| --- | --- |
| group | The objectGUID of the Active Directory group to which the member should be added. |
| member | The objectGUID of the Active Directory user to add to the group. |
Table 2. Attributes
| Name | Value Specification |
| --- | --- |
| group | The objectGUID of the Active Directory group from which the member should be removed. |
| member | The objectGUID of the Active Directory user to remove from the group. |
Table 3. Attributes
| Name | Value Specification |
| --- | --- |
| AccessProfile1 ...(2,3) | The objectSid of the Active Directory user who should be assigned to this home directory. |
| FullName | The full path of the home directory that should be created, e.g., C:\HomeFolders\bgreene. Typically stored in & mapped from the homeDirectory attribute of the Active Directory user. |
Example: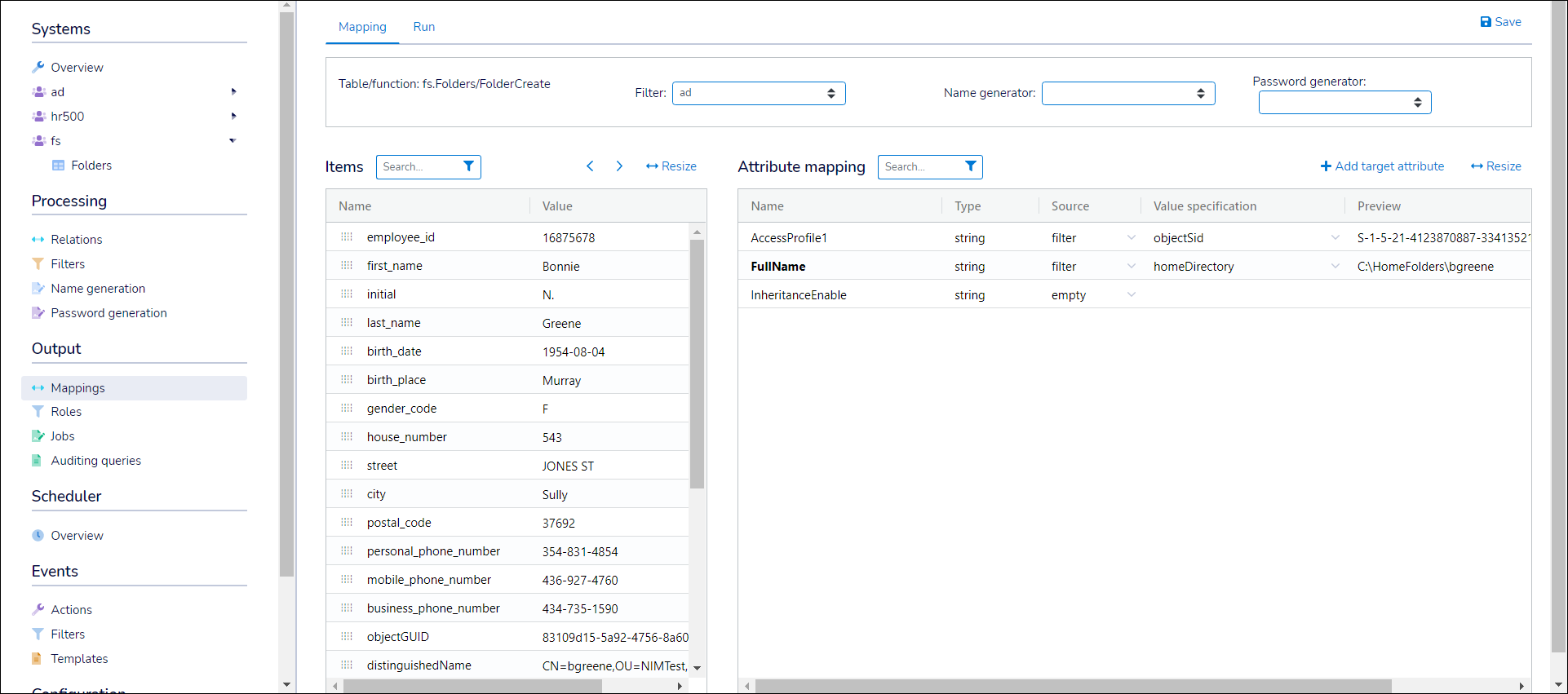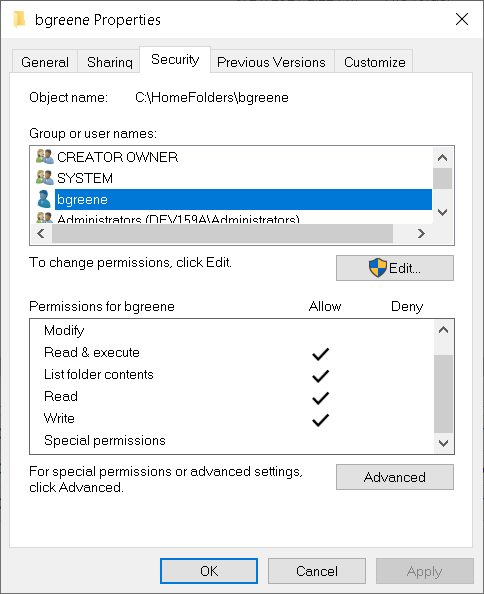 Table 4. Attributes
Name

Value Specification

Mode

AccessProfile1 ...(2,3)

The objectSid of the Active Directory user who should be assigned to this home directory.

add-only: Adds to existing permissions without overwriting them

copy: Overwrites existing permissions
Example: